Universal Vertical Tower Truss Ground Support Base on Wheels with Leveling Jacks for F34, F44 and 12" Bolt truss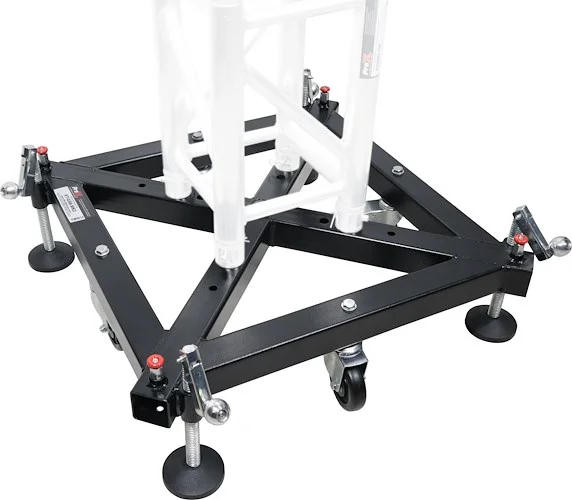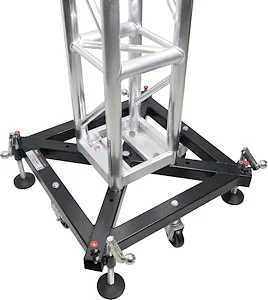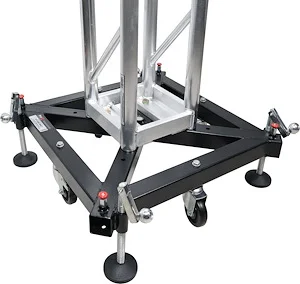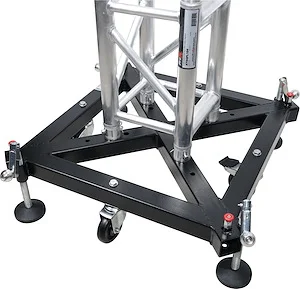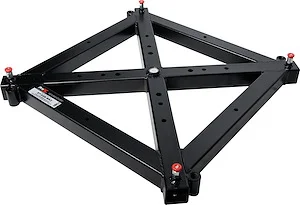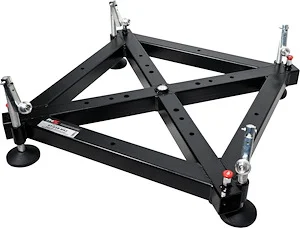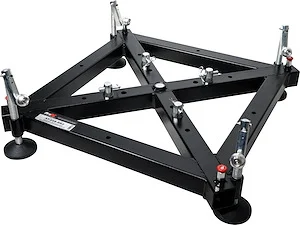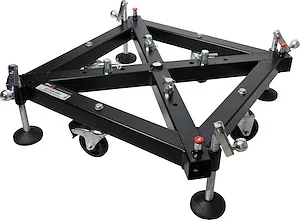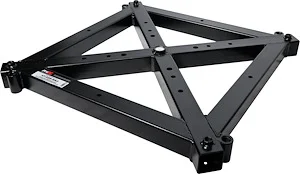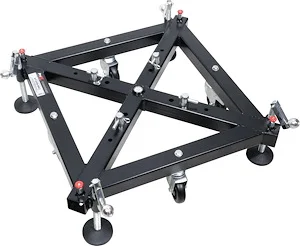 Product Description
The ProX Truss XT-GSBMK3 is a Universal Vertical Tower Truss Ground Support Base on Wheels with Leveling Jacks for F34, F44 and 12" Bolt truss. The ProX XT-GSBMK3 is a suitable choice for DJ's, Exhibitions, and other Lightweight Applications with F34, F44 and 12" Boleted standard trussing when used without outriggers and no lifting capability.  The unit has four leveling screws and 4 heavy-duty caster wheels for easy moving.  Light duty usage only for DJs Expos and other Light Duty Use without outriggers
This unit has no outriggers!  Do not overload as this can become a tripping hazard. 
---
Manufactured to Exacting Specifications in our Own Factory!
Tolerance Free Standard Conical F34 and F44 Connectors included
12" Box truss Bolts not included
Black Painted Finish
Leveling Screws in Captive Nuts
4x Heavy Duty Casters
Heavy-Duty Welded Steel Construction
TUV Certified Steel Welding
Assembly Required
TUV is a 3rd Party Certification Body and a Nationally Recognized Testing Laboratory (NRTL).  TUV provides inspections, testing, certification & training, with the ultimate objectives of reliability, safety & high quality.
ProX Truss products utilize industry-standard dimensions to be compatible to connect to/ and work with many other manufacturers' F34 trussing products with conical connectors.
---
F34 & F44 Trussing
12" Bolt Truss
---
Product Features
UNIVERSAL GROUND SUPPORT BASE