Simple Gifts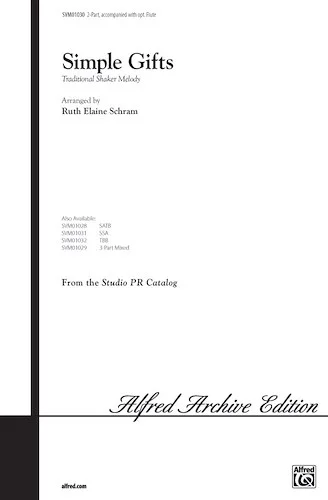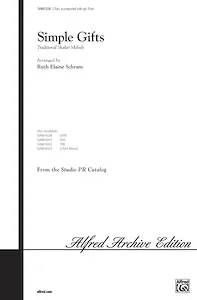 Product Description
Ruth Elaine Schram has created a richly scored yet easy to sing version of the beautiful Quaker hymn tune. Perfect for choirs of all ages.
Customer Reviews
Submit A Review
1 Review
5 out of 5 stars
Great product and great service
Submitted on Jan 27, 2023
I ordered this with an urgent need. The company shipped it in no time and in a well-protected package. The product was as described. The price was reasonable and indeed one of the lowest after shopping around. I will definitely buy again from this website.