Protection Racket 1220-00 Bass Drum Case. 20"x12"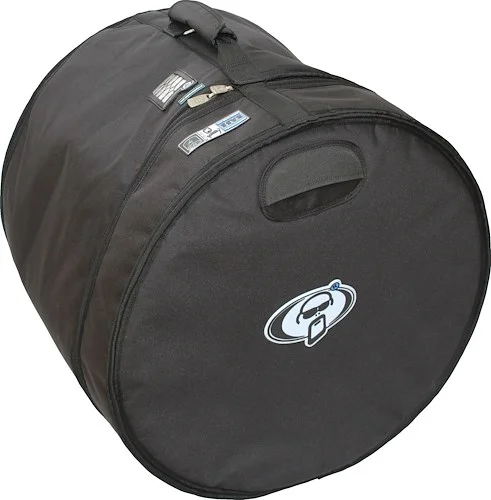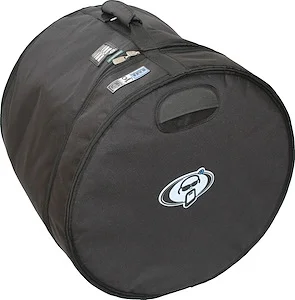 Item Unavailable
To get notified when this product becomes available, click the button below. We'll send you an email when it's back in stock.
Product Description
When it comes to construction of Protection Racket drum cases there is no compromise in material quality. A lot of thought, experience and rigorous testing goes into every case. From concept to design to production can take up to 18 months and every case is put through its paces by Team Protection Racket. By the time it's reached the consumer we have 100% confidence in its performance. All Protection Racket bass drum case internal dimensions will accommodate all fixtures & fittings on your bass drum. Protection Racket bases their measurements on the shell size of the drum and allow for tom arm mount, spurs/legs and drum hoops. So, if you have a 22" x 16" bass drum order model 1622 - 22" x 16" bass drum case for a perfect fit.
Thanks to Propadd P2 foam Protection Racket bass drum cases are semi-rigid and do not collapse when open & empty, this ensures easy entry and exit for your bass drum. Propadd protects your drums - Superior dual density foam hard on the outside and soft on the inside, giving incredible strength & rigidity whilst keeping the cases very light. The characteristics deflect and dissipate impact forces so that none of the shock passes to the instrument in transit. Super light weighing, Protection Racket bass drum cases make for effortless bass drum lifting and transportation! On the inside, Propile is a non abrasive, synthetic fleece that removes surface moisture & preserves tonal stability between gigs. Maintains instrument well being & polishes & cleans your drums in transit!!
Relax in the knowledge that all Protection Racket products carry a full 12 months guarantee. In the highly unlikely event of a fault with one of our cases, simply return it for inspection, and at our discretion, we will repair it or replace it free of charge.