Miscellaneous Compositions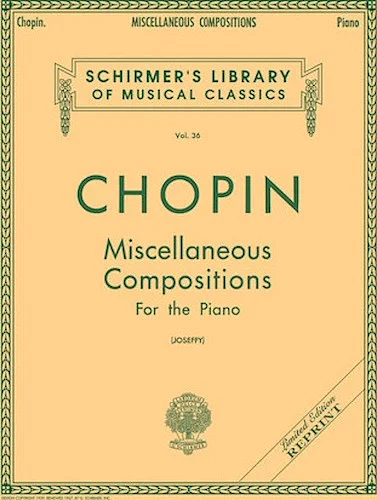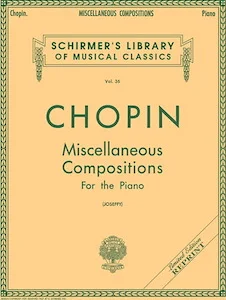 Product Description
Contents: Berceuse in D flat, Op. 57 * Barcarolle in F sharp, Op. 60 * Bolero in C, Op. 19 * Allegro de Concert in A, Op. 46 * Tarentelle in A flat, Op. 43 * Variations brilliantes in B Flat, Op. 12 * Variations sur un air allemand in E, posthumous * Marche funebre in C minor * Trois Ecossaises, posthumous.
Product Features
Piano Solo
Pages: 108
Instrumentation: Piano
Customer Reviews
Submit A Review
1 Review
5 out of 5 stars
Submitted on Apr 11, 2022
I am very satisfied with the purchase. Book was shipped timely and is high quality! Will definitely come back for future music sheets/books need!