Mini Machine Heads (6 Left, Machine Polished, Chrome)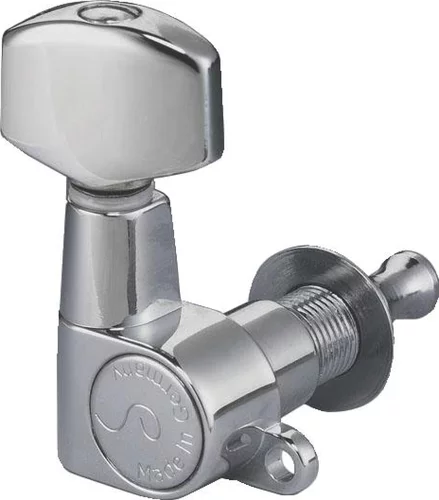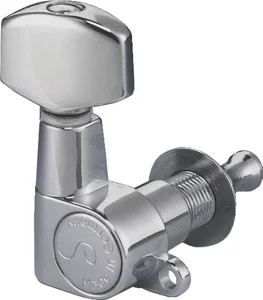 Product Description
Designed for Stratocasters, small head plates and 12-string guitars. The functionality of the M6 with a smaller design and higher 1:14 gear ratio. 9.8mm bore dameter.
Product Features
All sealed tuners are lubricated with Schaller special grease for lifetime maintenance-free service.
All parts are precision-crafted and surface-finished, the self-locking drive ensures an even, delicate and steady tuning.
All string posts are made of high-grade brass and fitted into the housing with utmost precision, ensuring the best possible tuning accuracy and wear resistance.
Customer Reviews
Submit A Review
1 Review
5 out of 5 stars
Schaller machines are flawless
Submitted on Jan 25, 2023
I have used Schaller tuners any time I want nothing but the best. Other less expensive tuners will also get the job done but Schallers are the finest on the planet. I don't often use the word elegant but these are just that. High precision, beautiful to look at, and just having the good feeling you get when you know you've bought the best tuner money can buy. These particular tuners were installed on an old German guitar, a Hopf Saturn 63. I thought it appropriate as this guitar has other Schaller hardware as well.