Mary, Did You Know? (Used)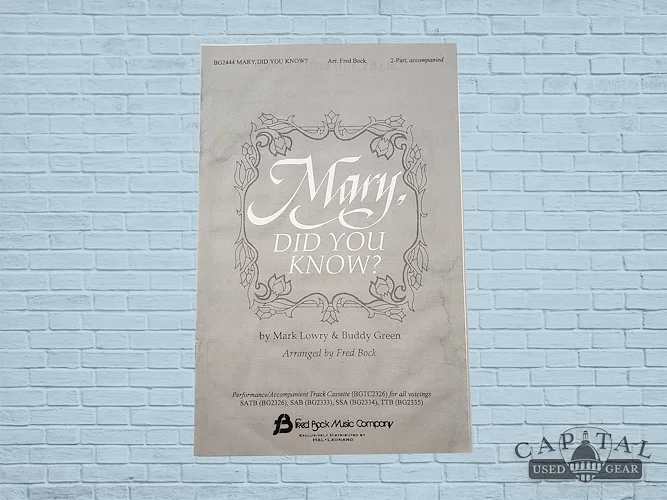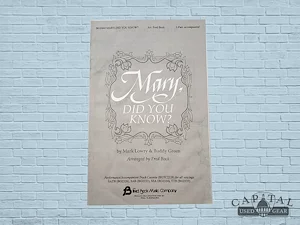 Item Unavailable
To get notified when this product becomes available, click the button below. We'll send you an email when it's back in stock.
Product Description
Fred Bock's setting of this popular Buddy Green tune continues to be one of the best selling choral pieces in teh Bock catalog. Also avaailable in SATB, SSA and TTBB.

Used Item Note: Previously damaged in shipping by rain. Pages are very wrinkled but still usable and legible.
Product Features
Pages: 12
Instrumentation: Choral
Voicing: 2PT