LAVA ME 4 36" with Lite Bag (Spruce Series)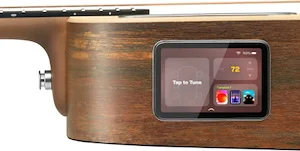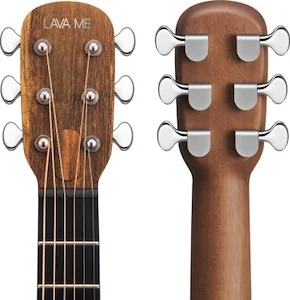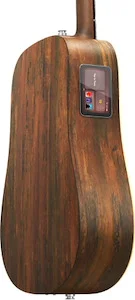 Product Description
- Classic Meets Contemporary

An innovative integration of a spruce top with LAVA's iconic guitar shape and the all-in-one HILAVA 2.0 system.

- Hand-picked Spruce Top

Punchy lows, clean mids and highs, and longer sustain. And with the Pano Sound Field technology, it delivers surround sounds delightful to hear and play.

- 30+ Effects. With or without an Amp

Utilize rich effects without even plugging in. You can freely combine them or adjust their parameters to add unique colors to your sounds.

- Drums. Creatives. Skills. Full Out.

Perform ever expressively on any stage with the LiveDrums App. Inspire, record, and share ideas instantly in the Create App. And learn skills of all levels with the Learn and Practice apps.

- Smooth Playability

A stable, durable neck with a carbon reinforcement rod. Light 2.3mm action. Thin heel with easy access to higher frets.

- "Top Material: Spruce
- Back & Side Material: Woodgrain Brown HPL
- Pickup System/Preamp: L3 with Standalone DSP processor
- Freeboost 2.0 /Under Saddle Piezo
- Chip: Standalone DSP audio processor
- Screen:3.5-inch touchscreen
- Battery Capacity : 5000mAh/3.8V Lithium battery
- Storage Capacity: 4G Memory / 16G Storage
- Pleked: No
- Product Size:36.36.42*12.99*4.29inch
- Packing Dimension:41.73*16.73*9.45inch
- Weight: 14.08lbs"

Includes:

- "1 X ME4 Spruce 36""
- 1 X Lite Bag
- 1 X USB A-C Cable
- 1X Card & Ideal Pick 0.8mm
- 1 X User Manual
- 1 X Cleaning Cloth
- 1 X Truss Rod Wrench"