KidsPlay 8-note Handbell Set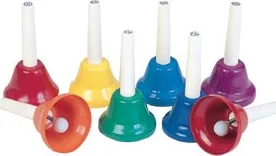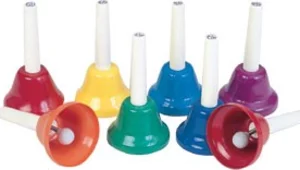 Product Description
Top quality construction and accurate intonation make this 8-Note Handbell Set the best value available. C-c range, each of the 8 metal bells are marked with the proper note and number to help children learn the musical scale.
Customer Reviews
Submit A Review
1 Review
5 out of 5 stars
Submitted on Feb 25, 2023
Very nice tone to these bells!!
Looking forward to adding these to the children's ministry music group!!