John Packer JP379FF Sterling F Tuba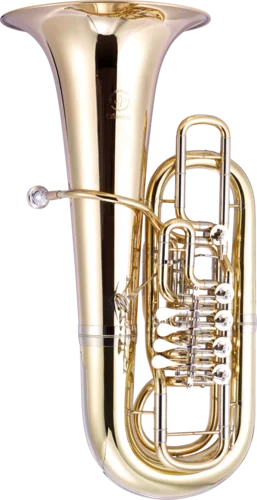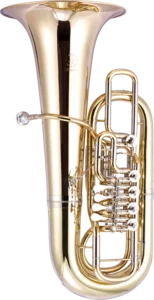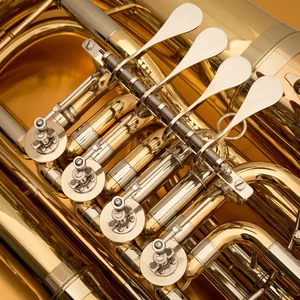 Product Description
The JP379FF is suitable for any pro player looking for a slightly smaller bass tuba to work in lighter orchestral projects and ensemble/chamber groups. This tuba sings in the upper register and really speaks in the lower register making this an all rou

Suitable For:
The JP379FF is suitable for any pro player looking for a slightly smaller bass tuba to work in lighter orchestral projects and ensemble/chamber groups. This tuba sings in the upper register and really speaks in the lower register making this an all round fantastic instrument. Created in collaboration with Paul Riggett of Sterling Brass, the JP379 represents a fusion of professional level Sterling components and design with the affordability and durability normally associated with the JP brand.

Unique Benefits:
Constructed from high grade 80:20 brass, the JP379 features 4 in-line rotary valves and is a full 4/4 size standing at a height of 38" (96cm). With a bore of 0.748" - 0.827" (19-21mm) and a bell size of 16.535" (420mm), the instrument also features carriage rings and a lyre box. The instrument also comes with 5 rotary valves to help with tuning and alternative fingerings.

Supplied With:
The JP379 is supplied with a mouthpiece and comes with a lightweight case. The case includes hard wheels and an ergonomic pull strap and handle and features a large storage pocket for sheet music and small accessories. Internally, there are also several compartments for small accessories.
Product Features
Key: FF
Metal/Bell Size: High Grade Brass 420mm (16.535")
Valve Type & No#: Rotary Valve 5
Bore: Large 19-21mm ( 0.748" - 0.827")
Water Key Type & No#: Lever 1
Included Accessories: Ultra-Pure Maintenance kit
Lyre Box: Yes
Mouthpiece: Yes
Leadpipe: Sterling Design Leadpipe
Level: Professional