Guitar Pro 8 (Download)
Guitar Transcription and Score Editing Software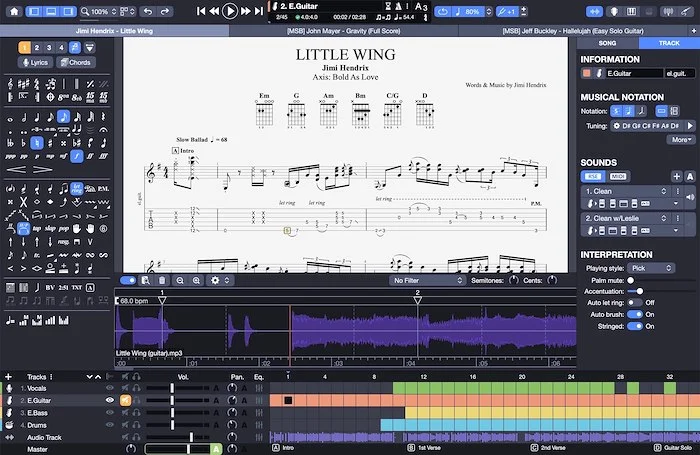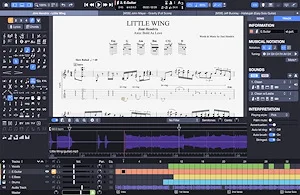 Product Description
This new version is including new features like audio track, allowing you to add an audio track to your score, to get a full audio song to help you for transcription, or add a simple voice track to make your score more real. This feature includes a time stretching, tempo, tone and many other adjustments tools to allow you to perfectly synchronize your audio track to you score. This version also includes a ton of new features for score editing, like nested tuplets, a new command palette, design mode improvement, new transpose tools, focus mode, and many other small feature improvements.The audio parts as a new pedalboard, improved sound banks and new drum mix features.
Product Features
Easily edit tablatures and scores for guitar, bass, ukulele, banjo, percussion, and many other instruments.
Make faster progress with the many integrated tools: a metronome, chord and scale libraries, a tuner and virtual instruments.
Adjust and gradually increase the tempo, loop sections, create drum and piano backing tracks to practice.
Enjoy realistic audio rendering and preset sounds that faithfully reproduce the sound of your favorite artists.
Guitar Pro allows you to add to your score all of the usual musical symbols pertaining to the guitar and to other stringed instruments.