Gretsch Renown 5 Piece Drum Set (20/10/12/14/14sn)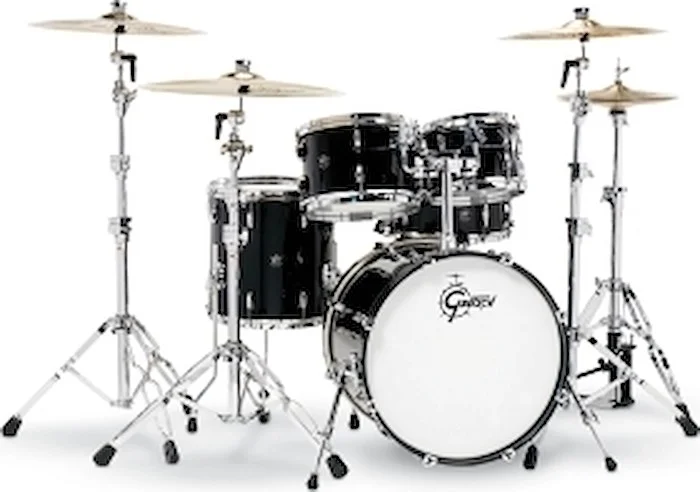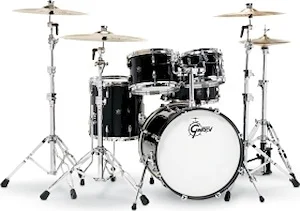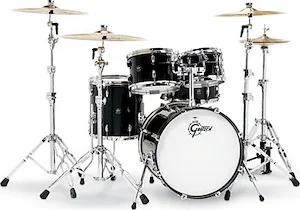 Product Description
Delivering the traditional Gretsch sound with an incredibly open and harmonic tone, the Renown series of drums feature 7-ply Gretsch formula maple shells, 30-degree bearing edges and exclusive "Silver Sealer" interiors. Now, with one drum set, you can play with the sensitivity and touch to handle the smoothest grooves of the 1950s; the attack and projection required to drive the most powerful compositions of the '60s and '70s; and the clarity and vibrance needed to faithfully reproduce the clean studio sounds of the '80s, '90s and beyond. Features include: * 16x20 Bass Drum, 7x10 & 8x12 Rack Toms, 14x14 Floor Tom, 5.5x14 Snare Drum * 7 ply Maple * 30 Degree Bearing Edge * Gretsch Double Flanged "302" Hoops * Gretsch Silver Sealer
Customer Reviews
Submit A Review
1 Review
5 out of 5 stars
Lots of value for the price
Submitted on Jul 7, 2021
I've been playing drums since 1966 and have owned many top-of-the line drum sets.  I did a lot of research before buying the Gretsch Renown kit, and believe it offers the most value for dollars spent you will find anywhere.  The Renown drums are nearly the same as Gretsch Brooklyn or USA Custom (made in America) lines because, even though they are made in Taiwan, the shell material is basically the same and the hardware and shell interior finish are identical. 

The drums were flawless out of the box, no fingerprints, smudges, or manufacturing residue.  Everything was extremely well packaged, the finish was flawless, and the quality craftsmanship was as good as it gets.  All drums were surprisingly well tuned and required very little additional tuning once set-up (they also stay in tune).

The design is well thought-out (possibly influenced by DW) which makes assembly and disassembly as fast and easy as any set I've owned.  The large tom mount is a bit awkward to pack, but it makes set-up and tear down of the ride toms very fast (assuming you don't break-down the tom mount which would make packing easier but add time to the next set-up).  I "color coded" the floor tom legs to know which leg went where because the tom legs must be removed for packing.

I think the drums sound amazing, however, they are very loud with a lot of ring and it took a good deal of tweaking to get the tone to my taste.  In my opinion, the Gretsch Renown series might not be the best choice for studio work, but they kill at live performance.

My only complaint is the weight of each drum - - - they are a pain to carry.  However, I'm sure the heavy hardware contributes to the incredible sound.  This is not a set I would use for a difficult carry (like a venue with stairs) but if I don't have to schlep these puppies very far, this is my new "go to" set.