DDJ-FLX4 - 2-Channel DJ Controller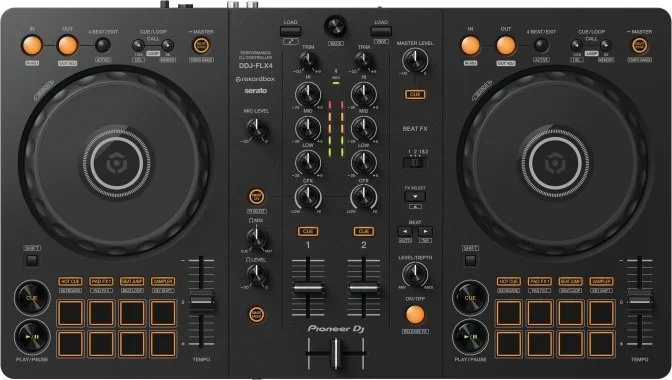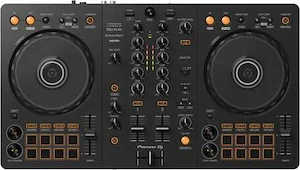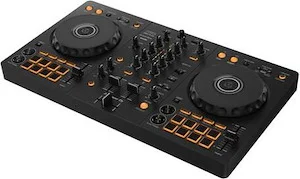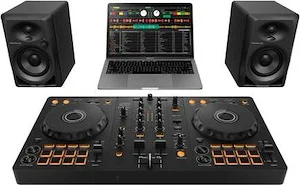 Item Unavailable
To get notified when this product becomes available, click the button below. We'll send you an email when it's back in stock.
Product Description
rekordbox and Serato Compatibility
Artists can perform using rekordbox or Serato DJ Lite for free by connecting their PC/Mac to the DDJ-FLX4. Artists looking to upgrade to Serato DJ Pro can buy a license or subscription for the premium version of the software.
Multi-Device Support
The DDJ-FLX4 is compatible with a host of devices including PC and Mac computers, iPhones and iPads, and Android phones and tablets. Artists can also use the controller with rekordbox for iOS/Android when the update becomes available in early 2023 and can connect to the device via Bluetooth .
Portable Design and Professional Layout
The layout of the controls on the DDJ-FLX4 makes it easy to learn to DJ and is inherited from professional Pioneer DJ products. Everything is simple to use and neatly arranged, which also makes the controller compact enough to take anywhere you want to practice or perform.
User Intuitive Smart Mixing Features
Don't know how to mix? Don't worry, artists can get started right away with the Smart Fader feature, which automatically adjusts the volume, bass volume, and BPM of the music so they can smoothly transition from one track to the next by simply moving the channel faders or crossfader. This means artists can have fun straight away and get a grasp of other fundamental DJ skills such as EQing. Plus, with Smart CFX, artists can put their own stamp on every song by simply turning a knob to apply a combination of effects that will add drama to the sound.
Seamless Integration with Music Streaming Services
rekordbox is compatible with a dfferent choice of streaming services. So, depending on the DJ software artists use, they can choose from millions of tracks available on the TIDAL, Beatport Streaming, Beatsource Streaming and SoundCloud Go+ platforms (subscriptions required) and mix them together on the DDJ-FLX4. Artists can use all the effects and performance features to spice up their favorite songs and create their own sound.
USB Audio Output for Microphone Sound
The DDJ-FLX4 removes the need for a separate mixer or soundcard as the controller mixes the microphone audio with the music. These audio capabilities make the DDJ-FLX4 an ideal choice for artists looking to live-stream their sets as artists can perform using only the controller.