Carpet Series Studio Equipment Rack Shells - 4-Space - Model SR-0416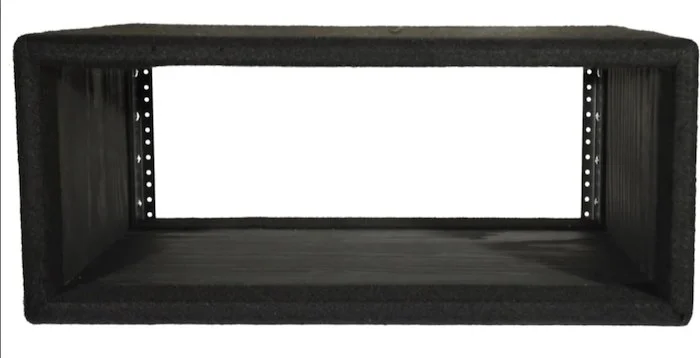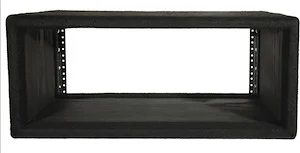 Item Unavailable
To get notified when this product becomes available, click the button below. We'll send you an email when it's back in stock.
Product Description
Outfit your home or professional studio with one of Grundorf's attractive and functional Studio Equipment Rack Shells. These "lidless" rack cases are designed to hold all your pro audio/video equipment for easy accessibility. The SR-0416 Equipment Rack Shell is a 4U rack and is the perfect solution for managing rack mountable studio processing including DAW, playback, and recording gear. It is also perfect for installations where a complete road case is not necessary. The SR Series racks are available in a variety of heights from 2U to 12U.
The Carpet Series "SR" Equipment Rack Shells have multi-layer 5/8 inch. plywood construction and are finished in an attractive, easy care, black carpet covering. This rack has a 16 inch. inch body and 15.5 inch. rackable depth. It comes with 12 gauge steel front rack rail installed. These equipment rack shells come standard with no hardware. The SR-0416 is shipped fully assembled and ready to load. TAA compliant.