A10 MM Mango Dragon Tenor Ukulele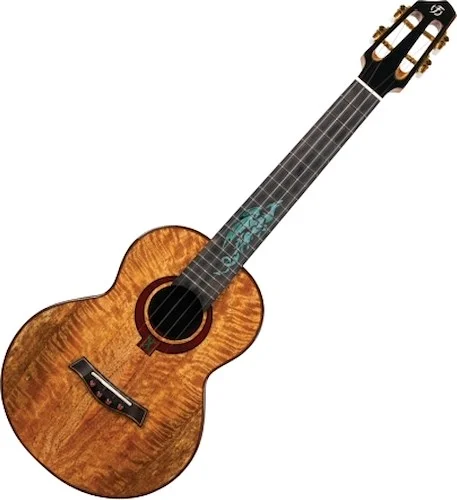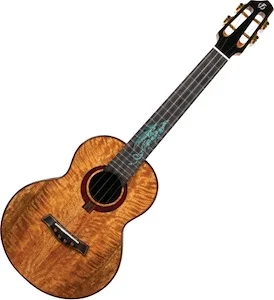 Product Description
The Flight A10 MM Mango Dragon Tenor Ukulele will take your breath away. Made from top grade mango, the centerpiece of the instrument is a turquoise dragon inlay on the fretboard. The dragon is the symbol of Ljubljana, Slovenia, the home of Flight Ukulele.  The instrument also includes a redwood rosette with a Roman numeral "X" inlay for the 10th anniversary. In addition to these features, the instrument also includes a special 10th anniversary headstock, black binding with a thin line of red purfling, a pin bridge, Brazilian fluorocarbon strings, and an updated deluxe gig bag. Simply put, this ukulele is a stunner!
Flight Ukuleles is celebrating its tenth anniversary! Flight has decided to celebrate its tenth anniversary by releasing four amazing tenor ukuleles. While Flight is known for making high quality, affordably ukuleles, these anniversary models represent a new frontier for the company-solid wood ukuleles individually crafted by a master luthier, with a level of craftsmanship, playability, and sound rivaling the finest ukuleles on the planet.
Customer Reviews
Submit A Review
1 Review
1 out of 5 stars
Arrived with Cracked Fret Board
Submitted on Feb 9, 2023
Instrument was beautiful except the fret board arrived extremely cracked. Have not been able to get ahold of anyone to replace or refund ukulele.