8'x8'ft K-Truss Economy Truss Segment Outdoor Banner Display Package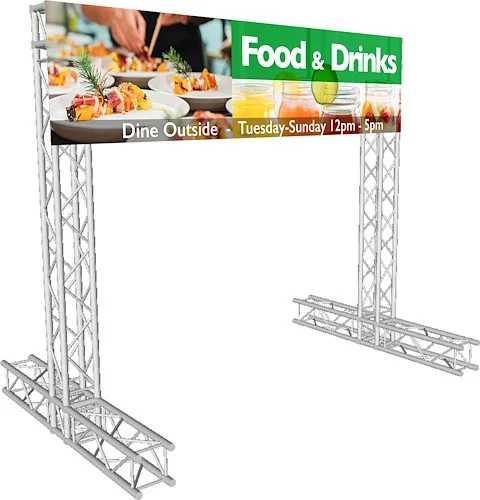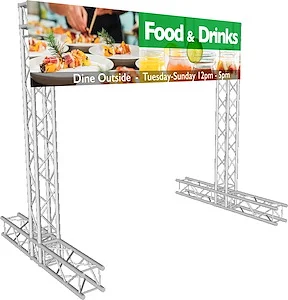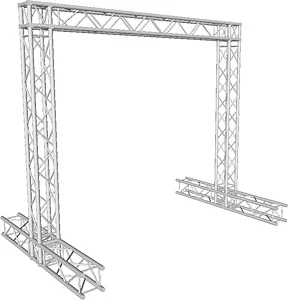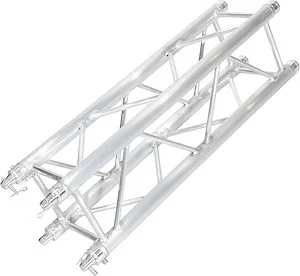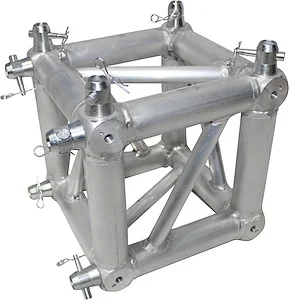 Item Unavailable
To get notified when this product becomes available, click the button below. We'll send you an email when it's back in stock.
Product Description
ProX KT-SQ8X8DISPLAY 8 x 8' Ft K-Truss Economy Aluminum Truss Outdoor Banner Display System - Banner Not Included. Introducing the K-TRUSS™ Mobile Display Solutions: An 8' x 8' FT K-Truss Economy Outdoor Banner Truss Display Package meticulously crafted to the highest standards of safety and performance. This innovative trussing solution strikes the perfect balance between ruggedness and lightweight construction, providing a reliable and cost-effective option for light-duty applications such as trade show booths, DJ booths, DJ Totems, architectural non-loadbearing designs, and more.
KT-SQ8X8DISPLAY stands out for its exceptional suitability for outdoor dining, festivals, trade shows, and the construction of light-duty display systems. This versatile trussing system also serves as an ideal support system for lighter lighting fixtures, and event technology. Its sleek design combined with its affordable price point makes it an attractive option for reduced load capacity designs with a standard truss appearance.
Whether you require a simple exhibition display or a complex trade show booth, the KT-SQ8X8DISPLAY is a versatile and reliable solution that caters to your every need.
---
Compatible in size with most major truss brands
Not a replacement for ANY standard load-bearing truss
Tolerance-free Standard Conical connectors
Material: EN-AW T6-6061 Aluminum
Constructed to the highest quality by certified welders 
The K-Truss™ load capacity is 75% of the 2mm SQ series. 
 
---
Compatible in SIZE ONLY w/most major brands F34 Box Square Truss with conical connectors.
Not intended for replacement or substitute for any standard load-bearing truss segments!
---
Package Contents