6.56 Ft. (2.00m) F32 I-Beam Segment Truss 2mm Wall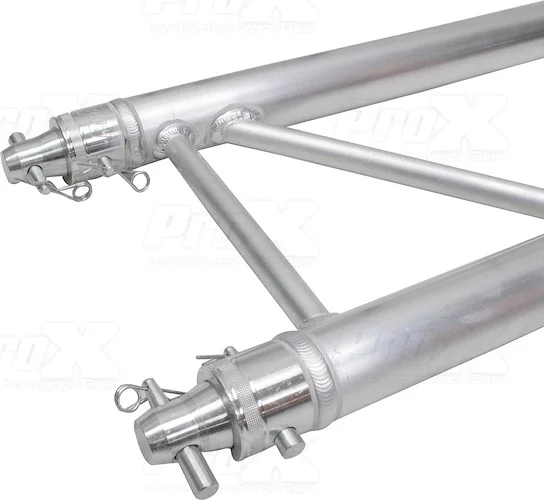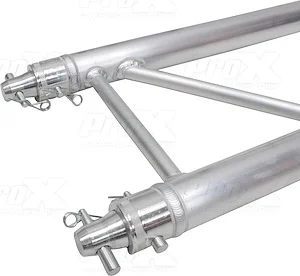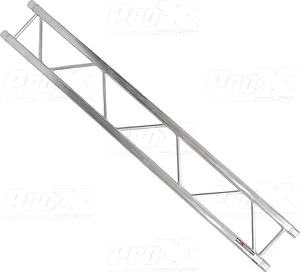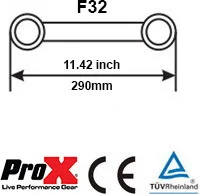 Product Description
The ProX XT-F32-656 TuV tested truss system, in 2-point design, is particularly well suited for trade shows and shop construction, as well as event technology or as a support system for lighting fixtures. Due to its compact design combined with high load capacity, this system is ideally suited for anything from a simple exhibition stand up to a complex rig construction project.

At the heart of the system is square truss that utilizes a standard conical connector system, which easily mates with other brands of truss of the same size and connector style, and is available in a variety of lengths to suit your designs. It also works with different types of corners, base plates, connectors and accessories that add stability while expanding on limitless configurations.

TUV Is a 3rd Party Certification Body and a Nationally Recognized Testing Laboratory (NRTL). TUV provides inspections, testing, certification & training, with the ultimate objectives of reliability, safety & high quality.

ProX XT-F32-656 6.56ft (2.00m) F32 I-Beam Truss Segment Features:

- Tolerance Free Standard Conical connector.
- Main tube wall thickness of .08in (2mm.)
- Download the Truss Safety Guide.
- Manufactured in ProX's Own Factory.
- Material: EN-AWT6 6082 Aluminum.
- TUV Certified Aluminum Welding.
- Includes 1 Set Connecting Hardware.
- XT-F32 Series Dimensions:
- Width: 11.42in / 290mm
- Main Tube: 2in / 50mm
- Wall Thickness: .08in / 2mm
- Braces: .75in / 20mm
- Actual Height: 6.56 ft. (2.00 Meter) F32 2 Tube Truss Segment

ProX Truss products utilize industry standard dimensions to be compatible to connect to/with many other manufacturers trussing.