WIDI Jack - Wireless MIDI Over Bluetooth Adapter with DIN-5 Cable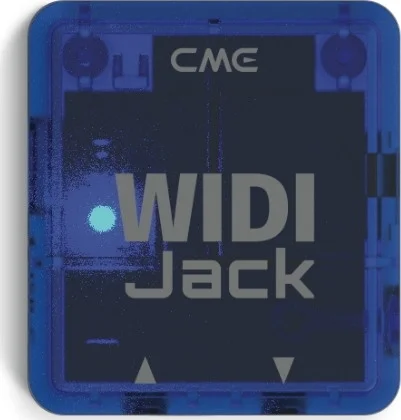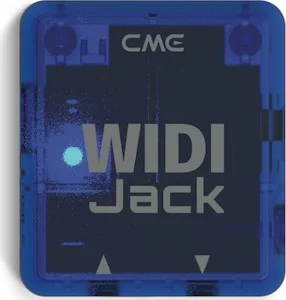 Product Description
Meet WIDI Jack - the brother of WIDI Master. It is the same wireless MIDI solution for different use cases. Now you can add TRS MIDI, DIN-6-mini MIDI and DIN-5 MIDI to your wireless MIDI setup. You even can work with unpowered MIDI ports by adding external power via the USB-C port. Bluetooth MIDI is just getting started!
* WIDI Jack: Wireless MIDI over Bluetooth Get rid of those MIDI cables! Connect all your MIDI devices. No computers. No cables.
* Instrument to instrument BLE MIDI connectivity. Simply replace your MIDI cables. Rearrange your studio and enjoy the freedom of WIDI.
* Bluetooth 5: Go faster, go further. Trusted technology for live and on stage. Secure connection with twice the speed and four times the range.
* Ultra low 3ms latency. Go pro with ground-breaking latency reduction. Smart algorithmic transmission optimization.
* Automatic pairing. Setup instantly. Operate easily. Role automation with instant pairing between two WIDI devices.
* MIDI Clock and SysEx. Sync your drum machines, step sequencers and arpeggiators. Transmit all MIDI messages over Bluetooth.
* ide compatibility. Different MIDI cable options ranging from TRS MIDI to 5-PIN DIN. Including TRS MIDI Type A & B Switch.
* Different power options. Supports both 5V and 3.3V via MIDI OUT. Plus external power option via 5v USB-c port for MIDI IN and unpowered MIDI ports.
* Secure attachment. Simply stick WIDI Jack to your MIDI device. Clever design solution with magnetic sticker.