Walrus Audio Voyager Pre-Amp Overdrive, 10-Year Anniversary Splatter Paint (Cream) Rare Limited Edition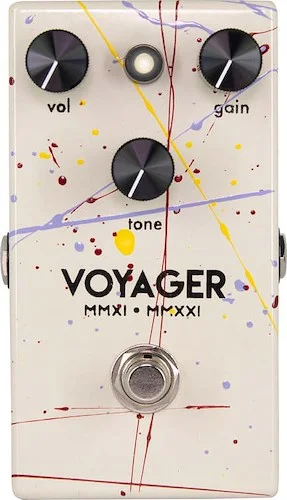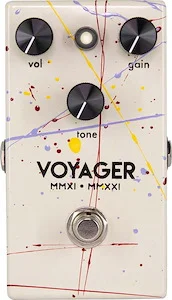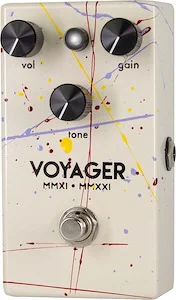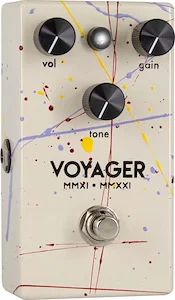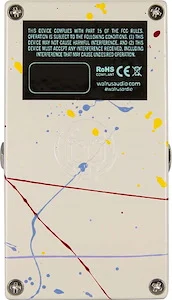 Item Unavailable
To get notified when this product becomes available, click the button below. We'll send you an email when it's back in stock.
Product Description
This Voyager is the 10th Anniversary for a limited time only with an outstanding splatter finish. The Voyager is a gain/preamp overdrive that boasts a full spectrum of tone from any setting on its simple set of controls. From its lowest to highest settings, the Voyager provides a uniquely superb amount of clarity to any style of playing.

At lower gain settings, it brightens the signal and adds clarity to each note played. With the gain turned up, the Voyager transforms into a thick overdrive, providing depth to chorded playing while retaining the clarity needed to break through on solos. Has True Bypass switching.

Specs:

- 10th Anniversary Edition Splatter Finish (may vary on each pedal)
- 9V DC 20mA – 4.77 x 2.9 x 2.3 inches
- The use of an isolated power supply is recommended for powering all Walrus Audio Pedals. Daisy chain power supplies are not recommended.
- Power supply not included.