Walrus Audio Deep Six Compressor Craftsman Series Rare Limited Edition Leather Wrapped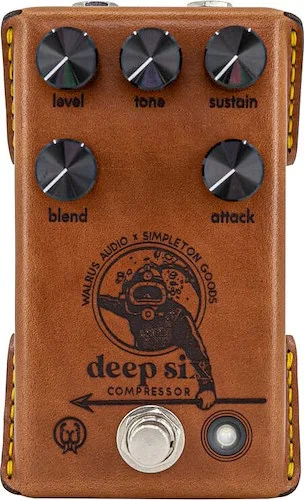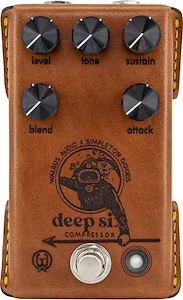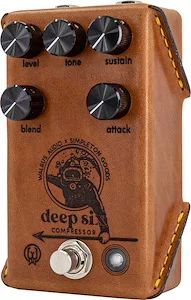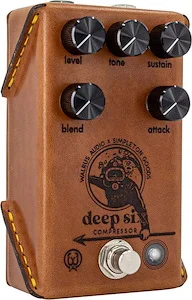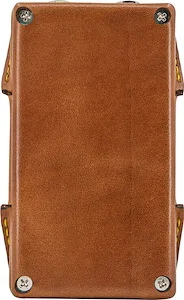 Item Unavailable
To get notified when this product becomes available, click the button below. We'll send you an email when it's back in stock.
Product Description
A truly collectible piece for the ultimate Walrus fan, we have collaborated with Simpleton Goods in Oklahoma City, to create the Craftsman Series. Featuring custom laser-engraved art, each pedal is wrapped in high-grade leather that has been hand-cut and hand-stitched by hand one at a time.

The Craftsman Series features Ages Five-State Overdrive, ARP-87 Multi-Function Delay, Deep Six Compressor, Fathom Multi-Function Reverb, Julian Analog Chorus/Vibrato, and Monument Harmonic Tap Tremolo.

Please note that due to the soft nature of leather materials your product may be prone to showing signs of wear such as scuffs or friction marks as you use them. In most cases treating your product with a leather preservative can not only add life to your product but it can reverse some surface scuffs. With organic material, not every pedal will look identical with its own character and may have small things like spots or wrinkles in the leather itself.

Updated in all the right places for top notch tone and playability.

Updates to the V3 are as follows:
• Added Tone knob (bass cut) for the ability to shape the low end of your guitar signal.
• Soft switch/relay bypassing for smoother more reliable operation.
• Moved to top mounted in/out jacks.
• Updated art by Adam Forster that gives a humble nod to the original art that started it all.

The Deep Six is a true bypass studio-grade compressor in stomp box form, inspired by the performance of the Universal Audio 1176 with the simplicity of the Ross and Dynacomp. Offering a Level, Sustain, Attack, and Blend control, the Deep Six will give you unmatched versatility at a price you can afford.

Polarity will never be an issue as the Deep Six comes standard with a polarity correction circuit. The internal voltage is doubled to 18 volts giving you the maximum amount of headroom for your sound while maintaining a typical current draw of 8.9mA.

The Deep Six also offers a Blend and Attack control which allows you to use the pedal with active pickups or humbuckers. The blend feature allows you to use high output instruments while truly being able to dial out any distortion that may be present.

Specs:

- The Craftsman Series Deep Six comes wrapped in tan leather, hand stitched with yellow twine with custom laser engraved artwork.
- Custom leather work all done by Tyler Carder at Simpleton Goods located in Oklahoma City, OK.
- 9V DC, center negative, 100mA min – 5.1 x 2.9 x 2.37 inches.
- The use of an isolated power supply is recommended for powering all Walrus Audio Pedals.
- Daisy chain power supplies are not recommended. Power supply not included.