The Beatles J-Y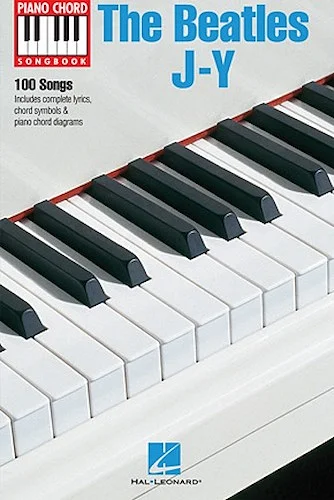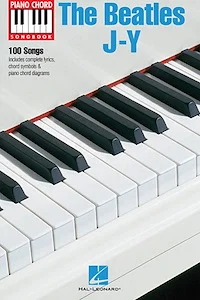 Product Description
This second volume includes 100 more songs, these starting with the letters J-Y. Features: Lady Madonna * Let It Be * The Long and Winding Road * Love Me Do * Michelle * Money (That's What I Want) * Norwegian Wood (This Bird Has Flown) * Ob-La-Di, Ob-La-Da * Paperback Writer * Penny Lane * Revolution * Sgt. Pepper's Lonely Hearts Club Band * She Loves You * Things We Said Today * Ticket to Ride * Twist and Shout * We Can Work It Out * When I'm Sixty-Four * With a Little Help from My Friends * Yellow Submarine * Yesterday * You've Got to Hide Your Love Away * and more.
Product Features
Lyrics/Chord Symbols/Piano Chord Diagrams
Pages: 232
Instrumentation: Piano/Keyboard
Customer Reviews
Submit A Review
1 Review
5 out of 5 stars
I was looking for a book with piano chord diagrams to help teach my grandson piano, and found this one which is great.  Smaller than normal size.  Capital was great about getting this shipped in time to open on Christmas.