Rock Boom Cymbal Stand - Model RK109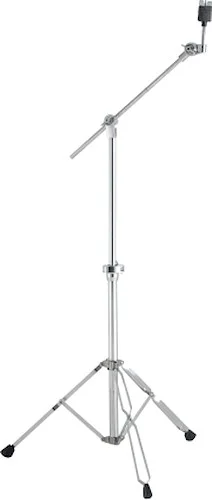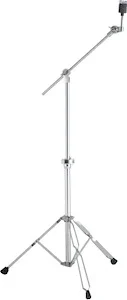 Product Description
Rock Hardware is the little brother to Gibraltar and a value line with the stable features you expect. This double-braced line is great for beginning players, or players who need an extra stand for practice at home. Outfit an entire drum set with Rock Hardware, and top it off with a comfortable, solid throne for those long playing sessions.
The Rock boom cymbal stand was constructed for durability from the ground up. This two-tiered stand has a double braced tripod that utilizes a 1 inch. bass tube with a hinged height adjustment collar. The upper tube has a 3/4 inch. diameter and is fitted with a single point boom adjustment tilter for boom positioning. Adjust the tilt of the cymbal with a geared cymbal tilter.
Features include:
* 1 inch. bass tube, 3/4 inch. upper tube
* Two-tiered stand
* Hinged height adjustment collar
* Single point boom adjust tilter
* Geared cymbal tilter
* Height range: 29 inch. to 52 inch., collapsed 27 inch.