Road Case for Full SIze Chauvet Nimbus Dry Ice Machine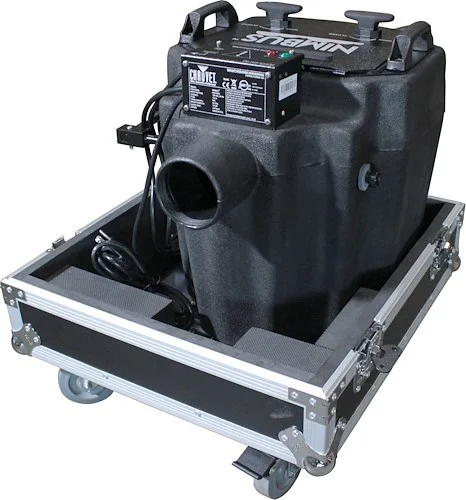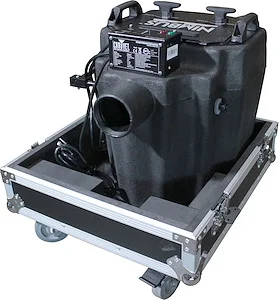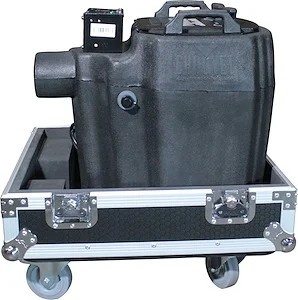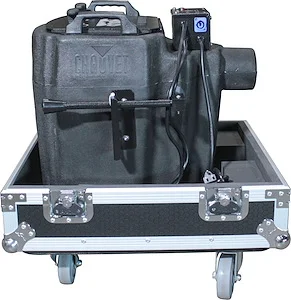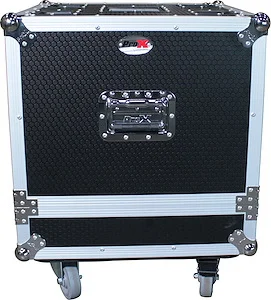 Item Unavailable
To get notified when this product becomes available, click the button below. We'll send you an email when it's back in stock.
Product Description
The ProX XS-CHNIMBUS road case is specifically made to store and transport the original full-size Chauvet® Nimbus dry ice fog machine. Protect your investment & make your equipment easier to transport with this wheeled road case. Once you remove the top lid, the unit can stay inside and be wheeled to position. There is a vent located underneith the case that allows heat exhaust to flow freely. With the highest quality material and workmanship to give you the ultimate security for your equipment. If you have a passion for your gear and want to keep it safe at all times, this case will perform at the highest level every time.

This particular case rests on four high quality 4" casters designed for easy traveling. The ProX XS-CHNIMBUS is the perfect case for AV production companies, touring bands, entertainment groups, mobile DJ's or anyone who owns a Chauvet® Nimbus unit.

This ProX ATA 300 Style Road/Flight case is manufactured with the Honeycomb Digital™ laminated surface Design. Made with the super-sleek look of Honeycomb Digital™ hexagon grids on all shell surfaces, which gives the cases an almost alien look! Also as opposed to regular laminated plywood cases from other manufacturers, the ProX Honeycomb Digital™ design helps prevent minor to mild scratches. The Honeycomb Digital™ line design was inspired in 2009 by the design of New York City Street Manhole covers which are made to handle rough and tough everyday punishment.

All ProX cases use CNC technology, during the manufacturing process, to assure that cases are consistently built with strict specifications and tolerances that are required for the high-quality standards that ProX cases have been known for since 1984.