Quik Lok A-50AM Studio Boom Stand w/ Casters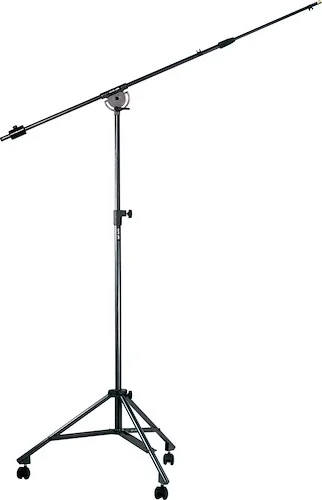 Product Description
This Height Adjustable Tripod Studio Boom Stand with casters is the perfect stand for any recording, broadcast or live show application.
With Tripod leg design - using SOLID STEEL LEGS not tubing - it provides stable base for use with all kinds of studio mics.
Easy-roll locking casters secure the stand firmly in place. Supplied with convenient mic cable clips
Available in scratch-resistant, baked-on, non-reflective black enamel finish.