Polychrome Flanger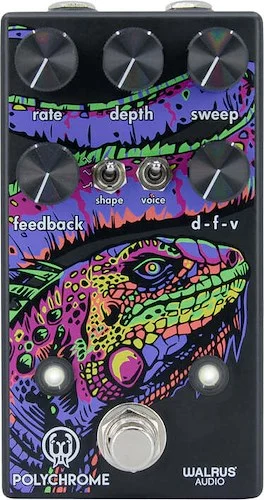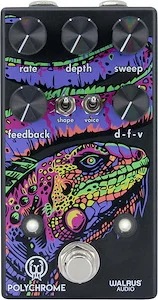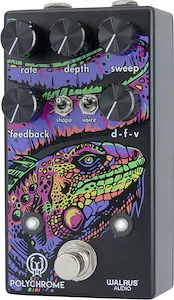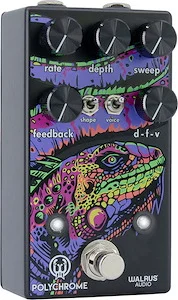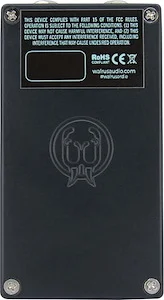 Product Description
The Polychrome Flanger is a true bypass, all-analog Flanger pulling in familiar layout controls from the Julia and Lillian. Dial in a wealth of colorful flange with the D-F-V blend knob and the shape and voice switches.
Product Features
The Polychrome comes in a flat black enclosure with purple, yellow, coral, green and white ink, featuring original artwork by David Hüttner.
Exact size of the diecast enclosure is 4.77" x 2.9" x 2.3".
Power requirements are 9VDC (50mA minimum).
Power supply not included.