Mobile Equipment Stand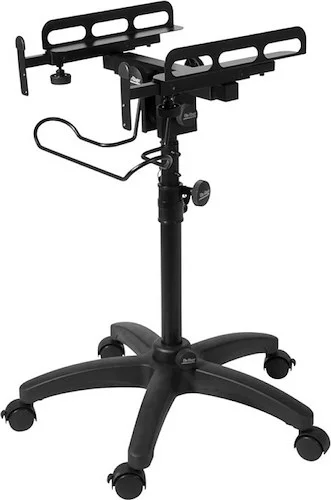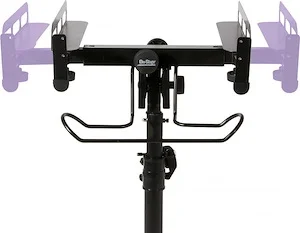 Product Description
Our MIX-400 Mobile Equipment Stand provides sturdy, easy-to-move access to mixing or performance gear. The side rails and front bumper adjust to hold equipment of various sizes firmly in place. Adjustable height and tilt angle enable positioning of the device for comfortable operation. Heavy-duty construction and five base legs deliver balance and stability to reliably support gear. For ease of movement and precise placement, the base rolls on casters that can lock for stationary use. Features a headphone hanging rack for storage of headphones or cables. To simply storage and transportation, the stand disassembles into three pieces.
Product Features
Application: Holds mixers, small-mid size audio gear, and 1U rack mount units
Weight Capacity: 88 lbs.
Height Adjustment: 28"-38"