Media Composer Perpetual with 1-Year Updates and Support
(Download)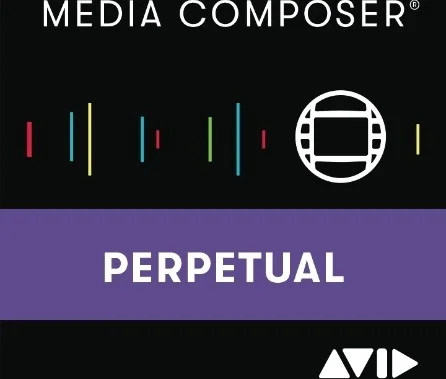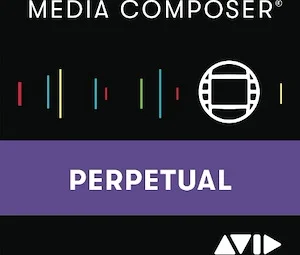 Product Description
Media Composer Perpetual with 1-Year Updates and Support

Avid Media Composer professional video editing software is designed with ACE-certified tools and time-saving workflows and allows you to edit everything from SD to 8K and higher, HDR, stereoscopic 3D, and a wide range of file formats, camera formats, and codecs without transcoding.

The program features 24 video tracks, visual effects, green screen composites, motion effects, transitions, color correction tools, and graphical titles and animations.
It allows you to preview clips before committing them to a project, edit multicamera projects, and automate non-creative media tasks such as transcoding, consolidating, and relinking.

The application also lets you record, edit, and mix up to 64 audio tracks in 7.1 channel surround sound, create groups to mix dialog, Foley, music, and sound effects more easily,
and polish soundtracks using the same audio effects and sound processors used in the popular Avid Pro Tools audio application.

Media Composer products, distributed by Hal Leonard have recently been re-vamped by Avid. Each of these products has now been expanded to include three tiers: a free edition for beginners to explore, a second-tier edition with standard features, and a complete, full-featured edition. On your next product update or renewal, you'll notice that product names have changed in the software, in your Avid Master Account, and in the product UI.