John Packer JP072 Tenor Horn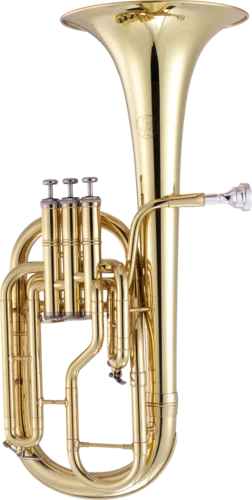 Item Unavailable
To get notified when this product becomes available, click the button below. We'll send you an email when it's back in stock.
Product Description
The JP072 is an ideal student Tenor Horn for beginner players of all ages. Popular within the UK education sector, the JP072 is a common choice for training bands due to good performance levels for an attractive price point. This model comes recommended by Glynn Williams, Principal Euphonium of Cory Band.

Suitable For:
An affordable Tenor Horn which is ideal for the younger beginner player. A popular choice within the UK education sector and training bands.

Unique Benefits:
This affordable lightweight Tenor Horn has been specifically designed to enable the younger student to learn to play the Tenor Horn. This lightweight construction makes the holding and playing of the Tenor Horn more comfortable for younger players, and therefore also allows the player to play for longer. Other features include sprung nickel valves which ensure a free and smooth action. Additionally the 8" bell aids with projection.

Supplied With:
The John Packer JP072 is supplied with a John Packer JP8072 Tenor Horn Case, John Packer JP602 mouthpiece, Ultra Pure valve oil and a maintenance guide.
Product Features
Key: Eb
Metal/Bell Size: Yellow Brass - 203.2mm (8")
Valve Type & No#: Piston Valve 3
Bore: Medium 11.65mm (0.459")
Water Key Type & No#: Lever 3
Included Accessories: Valve oil, Maintenance guide
Lyre Box: No
Mouthpiece: JP3
Level: Student