Inno Patriottico - for Solo Violin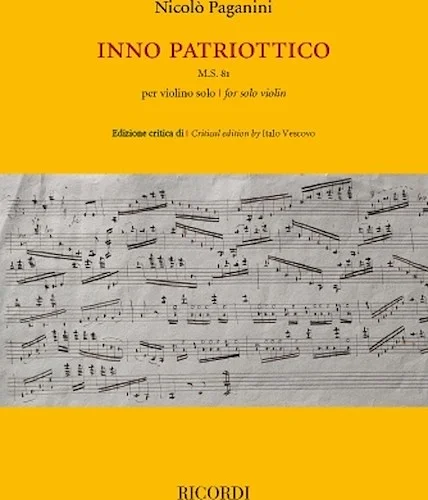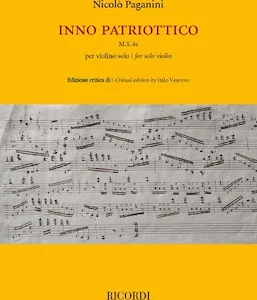 Product Description
Paganini's Inno patriottico con variazioni for solo violin M.S. 81 is a composition dating back to the period between 1796 and 1800, during which he also composed works such as the Carmagnola con variazioni M.S. 1 for violin and guitar, the Grande Concerto M.S. 75, the Tema variato for violin M.S. 82 and the Sonata a violin solo M.S. 83. There is not very much background material regarding the piece: the only certainties we have about it are that it dates from his early period, springs from a Genovese environment and has numerous similarities to the Carmagnola con variazioni M.S. 1: both compositions are based on a sprightly popular theme in 6/8 that can be traced back to the Perigordino, a French dance that first appeared in the Ligurian Apennines during the Napoleonic period.
The structure of the Inno patriottico con variazioni substantially follows that of the Carmagnola and Tema variato: a theme followed by a series of variations in which Paganini demonstrates his personal concept of variation.
This edition is based on a recently rediscovered, non-autograph source owned by the descendants of Eredi Sivori, in combination with the copy held by the Archivio Storico del Comune di Genova and printed sources.