Diplomat® Fiberskyn® Drumhead, 16"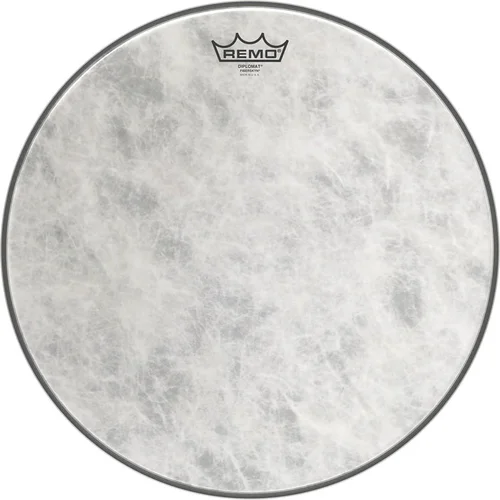 Item Unavailable
To get notified when this product becomes available, click the button below. We'll send you an email when it's back in stock.
Product Description
The Diplomat® Fiberskyn® drumheads feature warm, open midrange tones with outstanding definition and controlled sustain. Featuring 1-ply of 7.5-mil film laminated to a 3-mil polyspun fiber, Diplomat® Fiberskyn® drumheads are renowned for their sensitivity and articulation making them ideal for light to moderate playing with sticks, brushes and mallets in Concert Snare and Jazz Drumset applications. Available in sizes 6" - 18".

Product Features
Warm, open midrange tones with outstanding definition and controlled sustain
1-ply of 7.5-mil film laminated to a 3-mil polyspun fiber
Renowned for their sensitivity and articulation
Ideal for light to moderate playing with sticks, brushes and mallets