Brazilian and Afro-Cuban Jazz Conception: Flute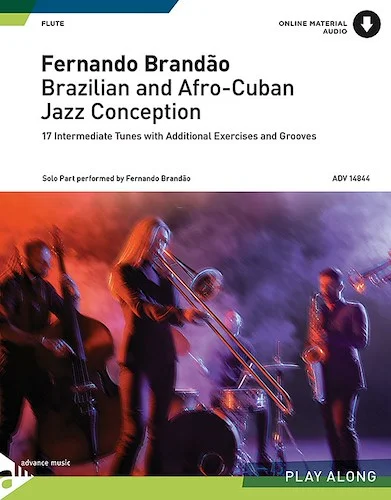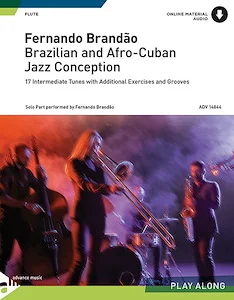 Product Description
Brazilian and Afro-Cuban Jazz Conception: Flute is part of an exciting series of play-along books by award-winning Brazilian flutist and composer Fernando Brandão and features 15 original tunes in various Brazilian and Afro-Cuban styles. This edition clearly aims at being more than a simple play-along collection. For each of the tunes, a thorough analysis and additional exercises are given. An extensive introduction into the various styles and rhythms of Brazilian and Afro-Cuban music makes these books even more valuable. The rhythm section and soloists are among the most prestigious musicians in contemporary Brazilian music. Rhythm Section: Leandro Braga, piano; Adriano Giffoni, bass; Xande Figueiredo, drums; Zero, percussion. Titles include: Afoxé Urbano * Bangu * Bolero for Lucia * El Son Mayo * Frog Samba * Funky Samba * The Island * Latin Tower * Lucas' Cha Cha * Rodrigo No Frevo * Sad Solitude * Sanfona * Samba Dance * Santa Cruz * Snobby.
Customer Reviews
Submit A Review
1 Review
4 out of 5 stars
Submitted on Nov 28, 2022
Very in-depth book about the basics of Brazilian music. I was under the impression I was getting the longer version (the one I received is thinner than your average songbook), but nevertheless - great for learning the basics.