Blue Cat Polyvibe (Download)
Re-creation of vintage "vibe" pedals, based on original designs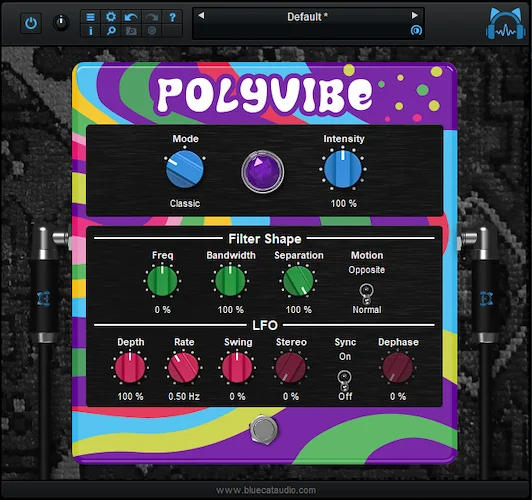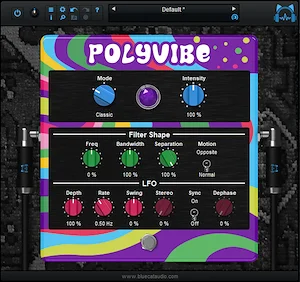 Product Description
Re-creation of vintage "vibe" pedals, based on original designs and taking them several steps further for the 21st century.
Product Features
Any sample rate supported.
Copy/paste the state of the plug-in between instances.
Full featured integrated presets manager.
Undo/Redo.
Smooth Bypass: noiseless plug-in activation / deactivation.
Customizable user interface with transparency & zoom.
No CPU load on idle: processing shuts down when fed with silence (optimal CPU usage).
Full MIDI control and automation support, MIDI Learn.
Available in most plug-in formats for Mac and Windows.
Navigate presets and create new tones easily with the tone maps explorer.
Synchronize the LFO to the host application, or control the effect with automation or a MIDI expression pedal.
Control the stereo width of the effect.
Control the stereo width of the effect.
Total control over the filters shapes and motion.
Create new effects with the 3 filter modes: classic, reverse and phase.
Re-creation and extension of the original "vibe" pedals in a plug-in.