Batter, Crimplock, Pinstripe, Clear, 6" Diameter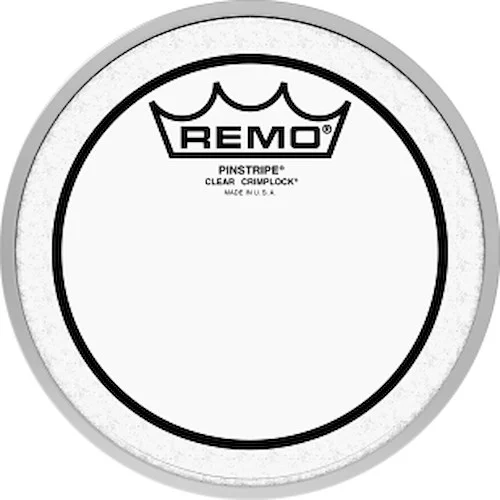 Item Unavailable
To get notified when this product becomes available, click the button below. We'll send you an email when it's back in stock.
Product Description
Remo Pinstripe Clear Heads are made with two 7-mil Mylar plies. The space outside of the "pinstripe" is filled with a measured ring-reducing agent to dampen unwanted high frequency overtones.
Pinstripe Clears have a quick decay and a fat, midrange tone, while the Crimplock edge prevents the head from pulling loose under extreme tension.
Product Features
2-plies of 7-mil Clear Mylar film with a proprietary dampening process
High-tension Crimplock hoop for added tuning stability and durability
The most popular Marching Tenor drumhead in the world
Available in sizes 6" - 14"