12" 2-way Passive SR spkr Passive Loudspeakers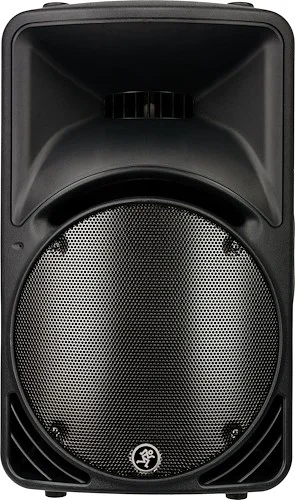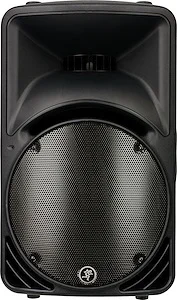 Item Unavailable
To get notified when this product becomes available, click the button below. We'll send you an email when it's back in stock.
Product Description
Featuring legendary Mackie sound quality and durability, the lightweight C Series 2-way Precision Passive loudspeakers deliver optimum performance in the portable PA, stage monitor and permanent installation applications. The C300z is a full-range portable loudspeaker providing high-output, ultra-wide dispersion and low-distortion performance in a compact, composite molded enclosure.

A heat-treated titanium compression driver with multi-cell aperture directs pristine highs through an exponential high-frequency waveguide, allowing for ultra-wide dispersion of highs and mids. In fact, the C300z can deliver clear, smooth sound to audience members of 45 degrees off axis

The custom-designed high-power 12-inch woofer can take a pounding, plus its 3-inch voice coil allows the driver to run cooler, delivering consistent performance even after long hours of use at near peak volumes.

The crossover in the C300z is a unique Low Impedance Compensated Crossover (LICC) design. With EQ and crossover points meticulously chosen so that beamwidth patterns match in both drivers, C300z loudspeakers offer natural sound at all volume levels.

The center of gravity, handle locations, handle design, position of fly-points and ease of use have been ergonomically designed. There is also an integrated pole mount on the bottom of the cabinet and a weather-resistant steel grille. The asymmetrical trapezoidal cabinet has been designed to provide an ideal floor monitoring position.

The cabinet is constructed of high-pressure injected polypropylene. The enclosure features reinforcement ribbing and structural strengthening resulting in a strong, super rigid design providing ideal acoustical characteristics.